Millicent golf club
Kildare
Millicent Golf Course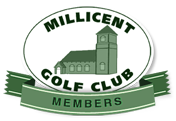 Millicent Golf Clubs' 18-holes were first opened in the summer of 2001, after a lengthy process of preparation and course building by the owner Derek Killian.
The course is designed to Tournament standards by Tommy Halpin, a proven professional golfer and designer. Although Millicent has many daunting hazards, including well placed bunkers, the river Liffey and internal lakes, it provides enjoyable golf for both accomplished and high handicap golfers. Precision, accuracy and all important tee shots are required if this course is to be beaten.
The flagship hole is undoubtedly the superb 17th, with 198yds from the back tee, carry over water to a small green and large bunkers to the rear.
Voted the No. 82-ranked golf course in Ireland, by "Golf Digest Ireland" in 2008.
Golf Deals » Millicent

Stay & Play @ Westgrove Hotel & Leisure Club

€390.00

Offer valid from 01 Jul 2022 to 30 Nov 2023

Detail:



Why not take some well deserved "Tee" Time with our 2 night Midweek Golf Package from only €390 for 2 people sharing
*You can choose from the following golf courses: Millicent Golf Club, Carton House & Palmerstown House Estate
| | |
| --- | --- |
| Green Fees Sunday: | €35 |
| Green Fees Monday to Friday: | €28 |
| Green Fees Saturday & B.H. | €38 |
| Green Fees with Member: | €20/25 |
| Green Fees for Opens: | €18 |
| Practice Area: | Range |
| Club Hire: €30 | Yes |
| Buggy Hire: €30 | Yes |
| Soft Spikes: | Yes |
| Full Membership Available: | Limited |
| Full Membership Fee: | €1,050 |
| Full 5-Day Membership Fee: | €745 |
| Full Husband & Wife Membership Fee: | €1,995 |
| Full Intermediate U-36 Membership Fee: | €645 |
| Full Student Membership Fee: | €170 |
| Full Junior Membership Fee: | €100 |
| Entrance Fee: | None |
General Manager:

Ger Morris



Captain:

Barry Dillon

Lady Captain:

Sonia O'Sullivan

Junior Captain:

Ciara Dunne

President:
Vivien Bond

Vice-Captains':

&



Hon. Secretary:

Patrick McCormack, Willie White & Ann Benson

Club Pro:

Ciarán Hegarty



Hon. Treasure:

Damien McCaffrey, Barry Dillon & Nora Noonan

Comp. Secretary:

Terry Healy

& Deirdre O'Nolan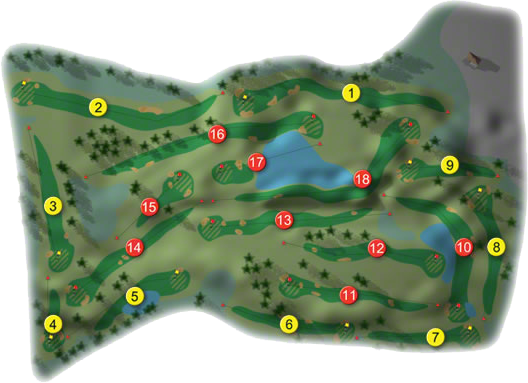 Course Layout
Location Map
GPS Coord*
Lat:53.280472
Long:-6.687734
*Please check information before travelling
General Facts & Information
| | |
| --- | --- |
| Course opening hours: Daylight hours | Clubhouse opening hours: am to pm |
| Mobile phones: Not on course | Dress Code: Neat and casual, no denim |
| Catering: Full catering, facilities | Days to Avoid: Saturdays |
| Green Fees and Societies Welcome: Other Days | Pre-booking for open Tournaments:14 Days in advance |
Millicent Golf Club Fixtures 2023 provisional*
| | | | | |
| --- | --- | --- | --- | --- |
| Open & Major Fixtures 2023 (to be Confirmed) | | | | |
| Event | Start | Finish | Type | Duration |
| Captains' Drive-In | Tuesday | | Closed | 1 |
| Professionals Prize to the Ladies | Thursday 22 June | | Closed | 1 |
| Professionals Prize | Saturday 24 June | | Closed | 1 |
| Vice-Captain's Prize | Saturday 16 July | Sunday 17 July | Closed | 2 |
| Vice-Captain's Prize | Sunday 17 July | | Closed | 1 |
| Lady Captain's Prize Day 1 | Thursday 10 August | | Closed | 1 |
| Lady Captain's Prize Day 2 | Saturday 12 August | | Closed | 1 |
| Captain's Prize (Q) | Saturday 19 August | Sunday 20 August | Closed | 2 |
| Captain's Prize (Q) | Sunday 20 August | | Closed | 1 |
| Captain's Prize | Saturday 26 August | | Closed | 1 |
| Presidents Prize | Saturday 16 September | Sunday 17 September | Closed | 2 |
| Presidents Prize | Sunday 17 September | | Closed | 1 |
| Junior Captains Prize | Saturday 16 September | | Closed | 1 |
| Seniors Singles Stableford 50+ | Tuesday 3 January | | Open | 1 |
| Singles Stableford | Wednesday 4 January | | Open | 1 |
| Ladies Singles Stableford | Friday 6 January | | Open | 1 |
| Seniors Singles Stableford 50+ | Tuesday 10 January | | Open | 1 |
| Singles Stableford | Wednesday 11 January | | Open | 1 |
| Ladies Singles Stableford | Friday 13 January | | Open | 1 |
| Seniors Singles Stableford 50+ | Tuesday 17 January | | Open | 1 |
| Singles Stableford | Wednesday 18 January | | Open | 1 |
| Ladies Singles Stableford | Friday 20 January | | Open | 1 |
| Seniors Singles Stableford 50+ | Tuesday 24 January | | Open | 1 |
| Singles Stableford | Wednesday 25 January | | Open | 1 |
| Ladies Singles Stableford | Friday 27 January | | Open | 1 |
| Seniors Singles Stableford 50+ | Tuesday 31 January | | Open | 1 |
| Singles Stableford | Wednesday 1 February | | Open | 1 |
| Ladies Singles Stableford | Friday 3 February | | Open | 1 |
| Seniors Singles Stableford 50+ | Tuesday 7 February | | Open | 1 |
| Singles Stableford | Wednesday 8 February | | Open | 1 |
| Singles Stableford | Friday 10 February | | Open | 1 |
| Seniors Singles Stableford 50+ | Tuesday 14 February | | Open | 1 |
| Singles Stableford | Wednesday 15 February | | Open | 1 |
| Ladies Singles Stableford | Friday 17 February | | Open | 1 |
| Seniors Singles Stableford 50+ | Tuesday 21 February | | Open | 1 |
| Singles Stableford | Wednesday 22 February | | Open | 1 |
| Ladies Singles Stableford | Friday 24 February | | Open | 1 |
| Seniors Singles Stableford 50+ | Tuesday 28 February | | Open | 1 |
| Singles Stableford | Wednesday 1 March | | Open | 1 |
| Ladies Singles Stableford | Friday 3 March | | Open | 1 |
| Seniors Singles Stableford 50+ | Tuesday 7 March | | Open | 1 |
| Singles Stableford | Wednesday 8 March | | Open | 1 |
| Ladies Singles Stableford | Friday 10 March | | Open | 1 |
| Seniors Singles Stableford 50+ | Tuesday 14 March | | Open | 1 |
| Singles Stableford | Wednesday 15 March | | Open | 1 |
| Ladies Singles Stableford | Friday 17 March | | Open | 1 |
| Seniors Singles Stableford 50+ | Tuesday 21 March | | Open | 1 |
| Singles Stableford | Wednesday 22 March | | Open | 1 |
| Ladies Singles Stableford | Friday 24 March | | Open | 1 |
| Seniors Singles Stableford 50+ | Tuesday 28 March | | Open | 1 |
| Singles Stableford | Wednesday 29 March | | Open | 1 |
| Ladies Singles Stableford | Friday 31 March | | Open | 1 |
| Seniors Singles Stableford 50+ | Tuesday 4 April | | Open | 1 |
| Singles Stableford | Wednesday 5 April | | Open | 1 |
| Ladies Singles Stableford | Friday 7 April | | Open | 1 |
| Singles Stableford | Saturday 8 April | | Open | 1 |
| L. & G. 4-Ball | Sunday 9 April | | Open | 1 |
| L. & G. Singles Stableford | April 10 April | | Open | 1 |
| Seniors Singles Stableford 50+ | Tuesday 11 April | | Open | 1 |
| Singles Stableford | Wednesday 12 Apri | | Open | 1 |
| Ladies Singles Stableford | Friday 14 April | | Open | 1 |
| Seniors Singles Stableford 50+ | Tuesday 18 April | | Open | 1 |
| Singles Stableford | Wednesday 19 Apri | | Open | 1 |
| Ladies Singles Stableford | Friday 21 April | | Open | 1 |
| Seniors Singles Stableford 50+ | Tuesday 25 April | | Open | 1 |
| Singles Stableford | Wednesday 26 Apri | | Open | 1 |
| Ladies Singles Stableford | Friday 28 April | | Open | 1 |
| Singles Stableford | Saturday 29 April | | Open | 1 |
| L. & G. 4-Ball | Sunday 30 April | | Open | 1 |
| L. & G. Singles Stableford | Monday 1 May | | Open | 1 |
| Seniors Singles Stableford 50+ | Tuesday 2 May | | Open | 1 |
| Singles Stableford | Wednesday 3 May | | Open | 1 |
| Ladies Singles Stableford | Friday 5 May | | Open | 1 |
| Seniors Singles Stableford 50+ | Tuesday 9 May | | Open | 1 |
| Singles Stableford | Wednesday 10 May | | Open | 1 |
| Ladies Singles Stableford | Friday 12 May | | Open | 1 |
| Seniors Singles Stableford 50+ | Tuesday 16 May | | Open | 1 |
| Singles Stableford | Wednesday 17 May | | Open | 1 |
| Ladies Singles Stableford | Friday 19 May | | Open | 1 |
| Seniors Singles Stableford 50+ | Tuesday 23 May | | Open | 1 |
| Singles Stableford | Wednesday 24 May | | Open | 1 |
| Ladies Singles Stableford | Friday 26 May | | Open | 1 |
| Seniors Singles Stableford 50+ | Tuesday 30 May | | Open | 1 |
| Singles Stableford | Wednesday 31 May | | Open | 1 |
| Ladies Singles Stableford | Friday 2 June | | Open | 1 |
| Singles Stableford | Saturday 3 June | | Open | 1 |
| L. & G. 4-Ball | Sunday 4 June | | Open | 1 |
| L. & G. Singles Stableford | Monday 5 June | | Open | 1 |
| Seniors Singles Stableford 50+ | Tuesday 6 June | | Open | 1 |
| Singles Stableford | Wednesday 7 June | | Open | 1 |
| Ladies Singles Stableford | Friday 9 June | | Open | 1 |
| Seniors Singles Stableford 50+ | Tuesday 13 June | | Open | 1 |
| Singles Stableford | Wednesday 14 June | | Open | 1 |
| Ladies Singles Stableford | Friday 16 June | | Open | 1 |
| Seniors Singles Stableford 50+ | Tuesday 20 June | | Open | 1 |
| Singles Stableford | Wednesday 21 June | | Open | 1 |
| Ladies Singles Stableford | Friday 23 June | | Open | 1 |
| Seniors Singles Stableford 50+ | Tuesday 27 June | | Open | 1 |
| Singles Stableford | Wednesday 28 June | | Open | 1 |
| Ladies Singles Stableford | Friday 30 June | | Open | 1 |
| Start of Open Week | Saturday 1 July | Sunday 9 July | Open | 8 |
| L. & G. Singles Stableford | Saturday 1 July | | Open | 1 |
| 4-Ball Betterball | Sunday 2 July | | Open | 1 |
| L. & G. Singles Stableford | Monday 3 July | | Open | 1 |
| 4-Person Team Event | Tuesday 4 July | | Open | 1 |
| L. & G. Singles Stableford | Wednesday 5 July | | Open | 1 |
| 3-Ladies Team Event | Thursday 6 July | | Open | 1 |
| 4-Person Team Event | Friday 7 July | | Open | 1 |
| Singles Stableford | Saturday 8 July | | Open | 1 |
| 4-Ball Betterball | Sunday 9 July | | Open | 1 |
| Seniors Singles Stableford 50+ | Tuesday 11 July | | Open | 1 |
| Singles Stableford | Wednesday 12 July | | Open | 1 |
| Ladies Singles Stableford | Thursday 13 July | | Open | 1 |
| Seniors Singles Stableford 50+ | Tuesday 18 July | | Open | 1 |
| Singles Stableford | Wednesday 19 July | | Open | 1 |
| Ladies Singles Stableford | Thursday 20 July | | Open | 1 |
| Seniors Singles Stableford 50+ | Tuesday 25 July | | Open | 1 |
| Singles Stableford | Wednesday 26 July | | Open | 1 |
| Ladies Singles Stableford | Thursday 27 July | | Open | 1 |
| Seniors Singles Stableford 50+ | Tuesday 1 August | | Open | 1 |
| Singles Stableford | Wednesday 2 August | | Open | 1 |
| Ladies Singles Stableford | Thursday 3 August | | Open | 1 |
| L. & G. 4-Ball | Sunday 6 August | | Open | 1 |
| L. & G. Singles Stableford | Monday 7 August | | Open | 1 |
| Seniors Singles Stableford 50+ | Tuesday 8 August | | Open | 1 |
| Singles Stableford | Wednesday 9 August | | Open | 1 |
| Ladies Singles Stableford | Thursday 10 August | | Open | 1 |
| Seniors Singles Stableford 50+ | Tuesday 15 August | | Open | 1 |
| Singles Stableford | Wednesday 16 August | | Open | 1 |
| Ladies Singles Stableford | Thursday 17 August | | Open | 1 |
| Seniors Singles Stableford 50+ | Tuesday 22 August | | Open | 1 |
| Singles Stableford | Wednesday 23 August | | Open | 1 |
| Ladies Singles Stableford | Thursday 24 August | | Open | 1 |
| Leinster Women's Silver Medal Final | Monday 28 August | | G.I. | 1 |
| Seniors Singles Stableford 50+ | Tuesday 29 August | | Open | 1 |
| Singles Stableford | Wednesday 30 August | | Open | 1 |
| Ladies Singles Stableford | Thursday 31 August | | Open | 1 |
| Seniors Singles Stableford 50+ | Tuesday 5 September | | Open | 1 |
| Singles Stableford | Wednesday 6 September | | Open | 1 |
| Ladies Singles Stableford | Thursday 7 September | | Open | 1 |
| Millicent Pr-Am | Friday 8 September | | IPGA | 1 |
| Seniors Singles Stableford 50+ | Tuesday 12 September | | Open | 1 |
| Singles Stableford | Wednesday 13 September | | Open | 1 |
| Ladies Singles Stableford | Thursday 14 September | | Open | 1 |
| Seniors Singles Stableford 50+ | Tuesday 19 September | | Open | 1 |
| Singles Stableford | Wednesday 20 September | | Open | 1 |
| Ladies Singles Stableford | Thursday 21 September | | Open | 1 |
| Seniors Singles Stableford 50+ | Tuesday 26 September | | Open | 1 |
| Singles Stableford | Wednesday 27 September | | Open | 1 |
| Ladies Singles Stableford | Thursday 28 September | | Open | 1 |
| Seniors Singles Stableford 50+ | Tuesday 3 October | | Open | 1 |
| Singles Stableford | Wednesday 4 October | | Open | 1 |
| Ladies Singles Stableford | Thursday 5 October | | Open | 1 |
| Seniors Singles Stableford 50+ | Tuesday 10 October | | Open | 1 |
| Singles Stableford | Wednesday 11 October | | Open | 1 |
| Ladies Singles Stableford | Thursday 12 October | | Open | 1 |
| Seniors Singles Stableford 50+ | Tuesday 17 October | | Open | 1 |
| Singles Stableford | Wednesday 18 October | | Open | 1 |
| Ladies Singles Stableford | Thursday 19 October | | Open | 1 |
| Seniors Singles Stableford 50+ | Tuesday 24 October | | Open | 1 |
| Singles Stableford | Wednesday 25 October | | Open | 1 |
| Ladies Singles Stableford | Thursday 26 October | | Open | 1 |
| Singles Stableford | Saturday 28 October | | Open | 1 |
| L. & G. 4-Ball | Sunday 29 October | | Open | 1 |
| L. & G. Singles Stableford | Monday 30 October | | Open | 1 |
| Seniors Singles Stableford 50+ | Tuesday 31 October | | Open | 1 |
| Singles Stableford | Wednesday 1 November | | Open | 1 |
| Ladies Singles Stableford | Thursday 2 November | | Open | 1 |
| Seniors Singles Stableford 50+ | Tuesday 7 November | | Open | 1 |
| Singles Stableford | Wednesday 8 November | | Open | 1 |
| Ladies Singles Stableford | Thursday 9 November | | Open | 1 |
| Seniors Singles Stableford 50+ | Tuesday 14 November | | Open | 1 |
| Singles Stableford | Wednesday 15 November | | Open | 1 |
| Ladies Singles Stableford | Thursday 16 November | | Open | 1 |
| Seniors Singles Stableford 50+ | Tuesday 21 November | | Open | 1 |
| Singles Stableford | Wednesday 22 November | | Open | 1 |
| Ladies Singles Stableford | Thursday 23 November | | Open | 1 |
| Seniors Singles Stableford 50+ | Tuesday 28 November | | Open | 1 |
| Singles Stableford | Wednesday 29 November | | Open | 1 |
| Ladies Singles Stableford | Thursday 30 November | | Open | 1 |
| Seniors Singles Stableford 50+ | Tuesday 5 December | | Open | 1 |
| Singles Stableford | Wednesday 6 December | | Open | 1 |
| Ladies Singles Stableford | Thursday 7 December | | Open | 1 |
| Seniors Singles Stableford 50+ | Tuesday 12 December | | Open | 1 |
| Singles Stableford | Wednesday 13 December | | Open | 1 |
| Ladies Singles Stableford | Thursday 14 December | | Open | 1 |
| Seniors Singles Stableford 50+ | Tuesday 19 December | | Open | 1 |
| Singles Stableford | Wednesday 20 December | | Open | 1 |
| Ladies Singles Stableford | Thursday 21 December | | Open | 1 |
| Seniors Singles Stableford 50+ | Tuesday 26 December | | Open | 1 |
| Singles Stableford | Wednesday 27 December | | Open | 1 |
| Ladies Singles Stableford | Thursday 28 December | | Open | 1 |
*Please check information before travelling
Card of the Course
| | |
| --- | --- |
| White | Par 73 SSS 72 6,712 yd's |
| Yellow | Par 73 SSS 71 6,523 yd's |
| Red | Par 72 SSS 72 5,426 yd;s |
| Blue | 73 SSS 73 7,063 yd's |
Card
| | | | | | | | | |
| --- | --- | --- | --- | --- | --- | --- | --- | --- |
| Hole No. | Blue | White | Yellow | Par | Index | Red | Par | Index |
| 1 | 604 | 555 | 545 | 5 | 2 | 411 | 5 | 2 |
| 2 | 502 | 484 | 466 | 5 | 16 | 364 | 4 | 16 |
| 3 | 406 | 401 | 391 | 4 | 12 | 330 | 4 | 12 |
| 4 | 159 | 155 | 140 | 3 | 18 | 133 | 3 | 18 |
| 5 | 320 | 316 | 312 | 4 | 8 | 283 | 4 | 8 |
| 6 | 432 | 376 | 366 | 4 | 4 | 330 | 4 | 4 |
| 7 | 359 | 354 | 347 | 4 | 6 | 323 | 4 | 6 |
| 8 | 356 | 349 | 334 | 4 | 10 | 281 | 4 | 10 |
| 9 | 189 | 159 | 144 | 3 | 14 | 128 | 3 | 14 |
| Out | 3,327 | 3,149 | 3,045 | 36 | | 2,583 | 35 | |
| 10 | 400 | 370 | 365 | 4 | 11 | 311 | 4 | 11 |
| 11 | 419 | 416 | 404 | 4 | 2 | 346 | 4 | 2 |
| 12 | 426 | 399 | 389 | 4 | 13 | 339 | 4 | 13 |
| 13 | 528 | 501 | 493 | 5 | 17 | 400 | 5 | 17 |
| 14 | 382 | 377 | 364 | 4 | 15 | 315 | 4 | 15 |
| 15 | 187 | 182 | 177 | 3 | 7 | 140 | 3 | 7 |
| 16 | 608 | 580 | 570 | 5 | 1 | 419 | 5 | 1 |
| 17 | 196 | 191 | 181 | 3 | 9 | 131 | 3 | 9 |
| 18 | 590 | 547 | 535 | 5 | 5 | 442 | 5 | 5 |
| In | 3,736 | 3,563 | 3,478 | 37 | | 2,843 | 37 | |
| Total | 7,063 | 6,712 | 6,523 | 73 | | 5,426 | 72 | |
| SSS | 73 | 72 | 71 | | | 72 | | |
Notable rounds
Men's Course Record: 64 Joe Lyons Galway Golf Club 10/08/2022
Ladies Course Record:
Members Achievements
History of Millicent
Founded 2001
Roll of Honour
| | | |
| --- | --- | --- |
| Member | Year | Hon. Position |
| M. F. Seery | 2001 | Men's Captain |
| Derek Killian | 2001 | President |
| M. F. Seery | 2002 | Men's Captain |
| Derek Killian | 2002 | President |
| Peter Kenny | 2003 | Men's Captain |
| Derek Killian | 2003 | President |
| Seamus Malone | 2004 | Men's Captain |
| Derek Killian | 2004 | President |
| Aidan Kerin | 2005 | Men's Captain |
| Derek Killian | 2005 | President |
| Ger Morris | 2006 | Men's Captain |
| Derek Killian | 2006 | President |
| Conrad Cooper | 2007 | Men's Captain |
| Derek Killian | 2007 | President |
| Gerry Grimes | 2008 | Men's Captain |
| Derek Killian | 2008 | President |
| Rob Halford | 2009 | Men's Captain |
| Derek Killian | 2009 | President |
| Phil Cully | 2010 | Men's Captain |
| Derek Killian | 2010 | President |
| Tracy Martin | 2011 | Lady Captain |
| Paul Hogan | 2011 | Men's Captain |
| Derek Killian | 2011 | President |
| Una O'Drona | 2012 | Lady Captain |
| Jim Murphy | 2012 | Men's Captain |
| Derek Killian | 2012 | President |
| Bernie Holligan | 2013 | Lady Captain |
| John Davey | 2013 | Men's Captain |
| Derek Killian | 2013 | President |
| Carol Tutty | 2014 | Lady Captain |
| David Smith | 2014 | Men's Captain |
| Derek Killian | 2014 | President |
| Martina Harper | 2015 | Lady Captain |
| Michael Brown | 2015 | Men's Captain |
| Derek Killian | 2015 | President |
| Anne Marie O'Brien | 2016 | Lady Captain |
| Brian Morrell | 2016 | Men's Captain |
| Derek Killian | 2016 | President |
| Eileen Gray | 2017 | Lady Captain |
| John Kehoe | 2017 | Men's Captain |
| Aidan Kerins | 2017 | President |
| Caroline Coyle | 2018 | Lady Captain |
| Michael Donlon | 2018 | Men's Captain |
| Aidan Kerins | 2018 | President |
| Saide Field | 2019 | Lady Captain |
| Steve Glasgow | 2019 | Men's Captain |
| Anne Marie O'Brien | 2019 | President |
| Rene Fay | 2020 | Lady Captain |
| Joe Healy | 2020 | Men's Captain |
| Michael Donlon | 2020 | President |
| Mary O'Brien | 2021 | Lady Captain |
| Pat Hanley | 2021 | Men's Captain |
| Michael Donlon | 2021 | President |
| Denise Crowley | 2022 | Lady Captain |
| Michael Culhane | 2022 | Men's Captain |
| Vivien Bond | 2022 | President |
| Ciara Dunne | 2022 | Junior Captain |
| Sonia O'Sullivan | 2023 | Lady Captain |
| Barry Dillon | 2023 | Men's Captain |
| | 2023 | President |
| | 2023 | Junior Captain |
| | 2023 | Lowest Lady H'cap |
| Ross Kennt (+1) | 2023 | Lowest Men's H'cap |
Holes in One at Millicent
| | | | | |
| --- | --- | --- | --- | --- |
| Member | Date | Hole No. | Club Used | Distance |
| Raymond Messenger | 6 April 2002 | 9th | | 161 yd's |
| Paul Mooney | 22 June 2002 | 15th | | 177 yd's |
| Aidan Kerin | 17 October 2004 | 9th | | 161 yd's |
| Simon Moloney | 2 December 2006 | 4th | | 155 yd's |
| Conrad Cooper | 3 August 2008 | 4th | | 155 yd's |
| Ted Murray | 29 June 2009 | 4th | | 140 yd's |
| Craig Gardner | 20 July 2 | 4th | | 140 yd's |
| Liam Hannon | 7 November 2021 | 2nd | Albatross | 484 yd's |
| Patrick Morgan | 30 May 2022 | | | |