Glenlo Abbey golf club
Galway
Glenlo Abbey Golf Course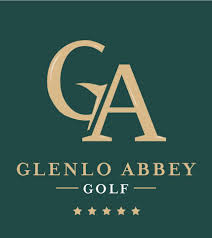 Set on the banks of Lough Corrib, the scenic Glenlo Abbey Golf Course is situated only 2 miles from the vibrant city of Galway. Designed by Ryder Cup legend Christy O'Connor Jr, the course has been recognised as one of the best 9 Hole Golf Courses in the Republic of Ireland.
The courses offers a unique and challenging experience to golfers of all levels, including a signature 4th hole on an island green. Located on the grounds of the 5 star Glenlo Abbey Hotel, the course welcomes visitors from around the world.
Facilites include:
Championship blue course, men's white course and ladies' red course.
21 Bay Driving Range with spacious bays, premier fibre cushion mats and high quality balls to optimize feedback.
Club Hire, Buggy Hire and onsite Pro-Shop.
Private, Group, Junior and Corporate tuition available with a state of the art teaching facility provided by Gary Madden Golf Academy.
Golf Deals » Glenlo Abbey

Stay & Play @ Glenloe Abbey

€225.00

Offer valid from 26 Sep 2020 to 26 Sep 2021

Detail:



Tee off on the 9 hole pristine course on the shores of Lough Corrib
Stay in our luxurious appointed Classic Bedroom
Enjoy a two course evening meal in the rustic surrounds of the Oak Cellar Bar
Breakfast can be enjoyed in the stunning River Room Restaurant with views of Lough Corrib and the golf course
Explore the estate with a leisurely walk or relaxing cycle on the grounds of Glenlo Abbey Hotel & Estate.
| | |
| --- | --- |
| Green 9-Hole Fees GUI/ILGU: | €35 |
| Green 9-Hole Fees Non GUI/ILGU: | €45 |
| Green Fees with a Member: | €20 |
| Green Fees for Opens: | €15/20 |
| Practice Area: | Range |
| Club Hire: €25 | Yes |
| Buggy Hire: €20 | Yes |
| Soft Spikes: | Yes |
| Membership Available: | Yes |
Director of Golf:
Gary Madden
Captain:
Ray Brennan
Lady Captain:

Michelle Cahill

President:
Martina Walsh
Vice-Captain:
John Connaire

Hon. Secretary:

Jack Mulveen

& Maeve Rooney

Club Pro:
Gary Madden
Hon. Treasurer:

Dermot Bohan & Carmel Clancy

Comp. Secretary:

Niall O'Reilly & Clare O'Neill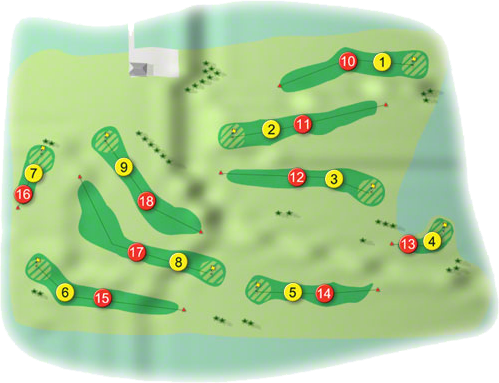 Course Layout
Location Map
GPS Coord*
Lat:53.300003
Long:-9.097973
*Please check information before travelling
General Facts & Information
| | |
| --- | --- |
| Course opening hours: Daylight hours | Clubhouse opening hours: 8.00am to dusk |
| Mobile phones: Not on course | Dress Code: Neat and casual, no denim |
| Catering: Full catering, facilities | Days to Avoid: None |
| Green Fees and Societies Welcome: Midweek & Weekends | Pre-booking for open Tournaments:14 Days in advance |
Glenlo Abbey Golf Club Fixtures 2021 provisional*
| | | | | |
| --- | --- | --- | --- | --- |
| Open & Major Fixtures 2021 (to be Confirmed) | | | | |
| Event | Start | Finish | Type | Duration |
| Captain's Prize | Saturday 3 July | | Closed | 1 |
| Lady Captain's Prize | Sunday 4 July | | Closed | 1 |
| Ptrsident's Prize | Saturday 14 August | | Closed | 1 |
*Please check information before travelling
Card of the Course
| | |
| --- | --- |
| White | Par 7 SSS 71 6,214 yd's |
| Red | Par 72 SSS 73 5,316 yd's |
| Blue | Par 72 SSS 72 6,544 yd's |
Card
| | | | | | | | |
| --- | --- | --- | --- | --- | --- | --- | --- |
| Hole No. | Blue | White | Par | Index | Red | Par | Index |
| 1 | 384 | 369 | 4 | 7 | 320 | 4 | 5 |
| 2 | 401 | 383 | 4 | 3 | 319 | 4 | 3 |
| 3 | 396 | 386 | 4 | 9 | 348 | 4 | 1 |
| 4 | 181 | 154 | 3 | 13 | 127 | 3 | 7 |
| 5 | 371 | 351 | 4 | 5 | 296 | 4 | 15 |
| 6 | 473 | 455 | 5 | 11 | 399 | 5 | 9 |
| 7 | 195 | 169 | 3 | 15 | 160 | 3 | 11 |
| 8 | 479 | 464 | 5 | 17 | 407 | 5 | 13 |
| 9 | 392 | 376 | 4 | 1 | 282 | 4 | 7 |
| Out | 3,272 | 3,107 | 36 | | 2,658 | 36 | |
| 10 | 384 | 369 | 4 | 8 | 320 | 4 | 6 |
| 11 | 401 | 383 | 4 | 4 | 319 | 4 | 4 |
| 12 | 396 | 386 | 4 | 10 | 348 | 4 | 2 |
| 13 | 181 | 154 | 3 | 14 | 127 | 3 | 8 |
| 14 | 371 | 351 | 4 | 6 | 296 | 4 | 16 |
| 15 | 473 | 455 | 5 | 12 | 339 | 5 | 10 |
| 16 | 195 | 169 | 3 | 16 | 160 | 3 | 12 |
| 17 | 479 | 464 | 5 | 18 | 407 | 5 | 14 |
| 18 | 398 | 376 | 4 | 2 | 282 | 4 | 18 |
| In | 3,272 | 3,107 | 36 | | 2,658 | 36 | |
| Total | 6,544 | 6,214 | 72 | | 5,316 | 72 | |
| SSS | 72 | 71 | | | 73 | | |
Members Achievements
History of Glenlo Abbey
Roll of Honour
| | | |
| --- | --- | --- |
| Member | Year | Hon. Position |
| Peggy Bourke | 1996 | Ladies Captain |
| Brian Bourke | 1996 | Men's Captain |
| | 1996 | President |
| Peggy Bourke | 1997 | Ladies Captain |
| Brian Bourke | 1997 | Men's Captain |
| | 1997 | President |
| Peggy Bourke | 1998 | Ladies Captain |
| Brian Bourke | 1998 | Men's Captain |
| | 1998 | President |
| Peggy Bourke | 1999 | Ladies Captain |
| Brian Bourke | 1999 | Men's Captain |
| Peggy Bourke | 2000 | Ladies Captain |
| Brian Bourke | 2000 | Men's Captain |
| Peggy Bourke | 2001 | Ladies Captain |
| Brian Bourke | 2001 | Men's Captain |
| Brian Bourke | 2001 | President |
| Peggy Bourke | 2002 | Ladies Captain |
| Brian Bourke | 2002 | Men's Captain |
| Peggy Burke | 2003 | Ladies Captain |
| John F. Burke | 2003 | Men's Captain |
| Brian Burke | 2003 | President |
| Peggy Bourke | 2004 | Ladies Captain |
| John F. Burke | 2004 | President |
| Peggy Bourke | 2005 | Ladies Captain |
| Brian Burke | 2005 | Men's Captain |
| John F. Burke | 2005 | President |
| Peggy Burke | 2006 | Ladies Captain |
| John Turley | 2006 | Men's Captain |
| John F. Burke | 2006 | President |
| Peggy Burke | 2007 | Ladies Captain |
| Noel Donnellan | 2007 | Men's Captain |
| John F. Burke | 2007 | President |
| Michael Dawson | 2008 | Men's Captain |
| John F. Burke | 2008 | President |
| Philip Fulham | 2009 | Men's Captain |
| John F. Burke | 2009 | President |
| Tom Corbett | 2010 | Men's Captain |
| John F. Burke | 2010 | President |
| Tom Corbett | 2011 | Men's Captain |
| John F. Burke | 2011 | President |
| Laura Moran | 2012 | Ladies Captain |
| Tom Corbett | 2012 | Men's Captain |
| John F. Burke | 2012 | President |
| Orla Cahill | 2013 | Ladies Captain |
| Ray McGuire | 2013 | Men's Captain |
| Noel Donnellan | 2013 | President |
| Martina Walsh | 2014 | Ladies Captain |
| Hugh McGrath | 2014 | Men's Captain |
| Noel Donnellan | 2014 | President |
| Angela Savage | 2015 | Ladies Captain |
| Tom Coen | 2015 | Men's Captain |
| Ann Dowling | 2015 | President |
| Mary Molloy | 2016 | Ladies Captain |
| Tom Coen | 2016 | Men's Captain |
| Danny Goldrick | 2016 | President |
| Ann Rabbitt | 2017 | Ladies Captain |
| Kevin Rogers | 2017 | Men's Captain |
| Nell Casserly | 2017 | President |
| Ann Irwin | 2018 | Ladies Captain |
| John Keaveney | 2018 | Men's Captain |
| Tom Coen | 2018 | President |
| Claire Kennedy | 2019 | Ladies Captain |
| Liam O'Neill | 2019 | Men's Captain |
| Aideen Maher | 2019 | President |
| Carmel Clancey | 2020 | Ladies Captain |
| Sean O'Grady | 2020 | Men's Captain |
| | 2020 | President |
| Michelle Cahill | 2021 | Ladies Captain |
| Ray Brennan | 2021 | Men's Captain |
| Martina Walsh | 2021 | President |
| Phillip Fulham | 2021 | Lowest Men's H'cap |
Holes in One at Glenlo Abbey
| | | | | |
| --- | --- | --- | --- | --- |
| Member | Date | Hole No. | Club Used | Distance |
| Norah Folan | 2015 | | | |
| Martina Walsh | 2015 | | | |
| John Murphy | 2017 | | | |
| Pat Lynch | 2017 | | | |
| Des Joyce | 2018 | | | |