Glenlo Abbey golf club
Galway
Glenlo Abbey Golf Course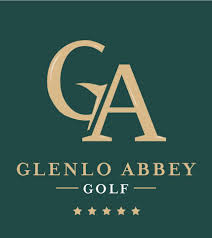 Glenlo Abbey Golf Resort are delighted to offer members of Go Golfing Holiday Privilege Card a 50% Discount on our Standard Green Fees (Subject to Pre-Booking & Depending on Availability) Valid Monday to Friday: Unlimited Use: Offer does not apply to our Open Events (as shown on under Fixtures) or for Group Bookings (Pending)
Web: http://www.glenloabbeyhotel.ie/en/golf-resort-galway/
E-Mail: proshop@glenloabbey.ie
Phone: +353 (0) 91-519649
Contact: Gary Madden
Originally designed by Christy O'Connor, the course has undergone extensive redevelopment in the last two years to bring the course back to its former glory. The golf course has been restored to a traditional 9 hole layout and is now considered one of the best nine hole layouts in the country. The Championship, Men's and Ladies Tee. 7 of the 9 holes boast a water hazard. The driving range has been upgraded to 21 bays: 9 covered bays and 12 outdoor bays. The Driving Range is fully floodlit for night-time practice. The newly-built elevated putting green is now completed. Gary Madden golf academy on hand for expert tuition. Summer Green fee rates: 9 Holes €20, 18 Holes €30 (GUI Rate) (Non-GUI) 9 Holes €30, 18 Holes €50. Titleist rental sets available for hire. Buggies available to rent. Trolleys available. Strict golf dress code enforced. Soft spikes are mandatory.
Glenlo Abbey has Open Days every Tuesday.
Golf Deals » Glenlo Abbey

Stay & Play @ Glenlo Abbey Hotel

€229.00

Offer valid from 01 Oct 2016 to 01 Oct 2017

Detail:



Night Stay & Play Golf Breaks
Stay & Play Golfers Package - Take advantage of the 138 acre estate with 9 hole golf course, 21 bay driving range
Package includes: 1 Nights Bed & Breakfast in a Classic King or Twin Bedroom. Two Course Evening Meal in the Rustic Oak Cellar Bar, Enjoy a relaxing Round of Golf on our 9 hole golf course, Brush up your swing on our newly extended 21 Bay Driving Range with a Digicard for 30 Balls included.
| | |
| --- | --- |
| Green Fees Midweek: | €20/30 |
| Green Fees Weekends & B.H.: | €30/50 |
| Green Fees with a Member: | €15 |
| Green Fees for Opens: | €12 |
| Practice Area: | Range |
| Club Hire: | Yes |
| Buggy Hire: | Yes |
| Soft Spikes: | Yes |
Director of Golf:
Gary Madden
Captain:

Noel Donnellan

Lady Captain:


President:
Danny Goldrick

Vice-Captain:


Hon. Secretary:

Kevin Rogers

& Maeve Rooney

Club Pro:
Gary Madden
Hon. Treasurer:
Danny Goldrick & Patricia Cochlan

Comp. Secretary:
Tom Coen & Norah Folan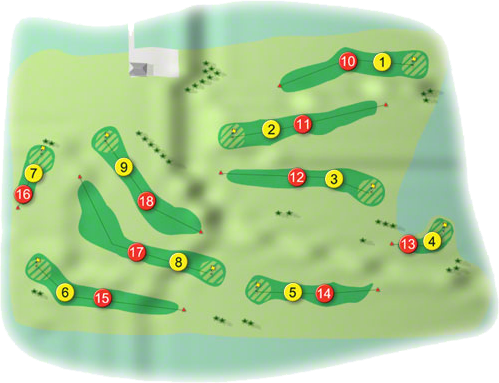 Course Layout
Location Map
GPS Coord*
Lat:53.300003
Long:-9.097973
*Please check information before travelling
General Facts & Information
| | |
| --- | --- |
| Course opening hours: Daylight hours | Clubhouse opening hours: 8.00am to dusk |
| Mobile phones: Not on course | Dress Code: Neat and casual, no denim |
| Catering: Full catering, facilities | Days to Avoid: None |
| Green Fees and Societies Welcome: Midweek & Weekends | Pre-booking for open Tournaments:14 Days in advance |
Glenlo Abbey Golf Club Fixtures 2017 provisional*
| | | | | |
| --- | --- | --- | --- | --- |
| Open & Major Fixtures 2017 (to be Confirmed) | | | | |
| Event | Start | Finish | Type | Duration |
| Captain's Prize | Saturday 1 July | | Closed | 1 |
| Lady Captain's Prize | Sunday 9 July | | Closed | 1 |
| Ptrsident's Prize | Saturday 19 August | | Closed | 1 |
| Irish Mixed Foursomes Connaught Finals | Friday 21 July | Saturday 22 July | GUI | 2 |
| Irish Mixed Foursomes Connaught Finals | Saturday 22 July | | | 1 |
*Please check information before travelling
Card of the Course
| | |
| --- | --- |
| White | Par 71 SSS 70 6,174 yd's |
| Red | Par 71 SSS 70 4,998 yd's |
| Green | Par 71 SSS 69 5,786 yd's |
| Blue | Par 71 SSS 71 6,473 yd's |
Card
| | | | | | | | | |
| --- | --- | --- | --- | --- | --- | --- | --- | --- |
| Hole No. | Blue | White | Green | Par | Index | Red | Par | Index |
| 1 | 360 | 362 | 333 | 4 | 15 | 296 | 4 | 15 |
| 2 | 430 | 396 | 374 | 4 | 3 | 313 | 4 | 3 |
| 3 | 399 | 388 | 351 | 4 | 9 | 321 | 4 | 9 |
| 4 | 163 | 137 | 125 | 3 | 17 | 106 | 3 | 17 |
| 5 | 370 | 342 | 318 | 4 | 7 | 230 | 4 | 7 |
| 6 | 416 | 404 | 387 | 4 | 1 | 349 | 4 | 1 |
| 7 | 204 | 194 | 175 | 3 | 13 | 171 | 3 | 13 |
| 8 | 492 | 477 | 463 | 5 | 11 | 419 | 5 | 11 |
| 9 | 383 | 365 | 348 | 4 | 5 | 275 | 4 | 5 |
| Out | 3,217 | 3,065 | 2,874 | 35 | | 2,480 | 35 | |
| 10 | 377 | 386 | 357 | 4 | 8 | 320 | 4 | 8 |
| 11 | 430 | 397 | 375 | 4 | 2 | 314 | 4 | 2 |
| 12 | 360 | 350 | 313 | 4 | 16 | 283 | 4 | 16 |
| 13 | 179 | 151 | 131 | 3 | 6 | 112 | 3 | 6 |
| 14 | 366 | 337 | 313 | 4 | 14 | 226 | 4 | 14 |
| 15 | 470 | 458 | 441 | 5 | 10 | 403 | 5 | 10 |
| 16 | 177 | 167 | 149 | 3 | 18 | 145 | 3 | 18 |
| 17 | 492 | 478 | 464 | 5 | 12 | 420 | 5 | 12 |
| 18 | 404 | 385 | 369 | 4 | 4 | 295 | 4 | 4 |
| In | 3,256 | 3,190 | 2,912 | 36 | | 2,518 | 36 | |
| Total | 6,473 | 6,174 | 5,786 | 71 | | 4,998 | 71 | |
| SSS | 71 | 70 | 69 | | | 70 | | |
Members Achievements
History of Glenlo Abbey
Roll of Honour
| | | |
| --- | --- | --- |
| Member | Year | Hon. Position |
| Peggy Bourke | 1996 | Ladies Captain |
| Brian Bourke | 1996 | Men's Captain |
| | 1996 | President |
| Peggy Bourke | 1997 | Ladies Captain |
| Brian Bourke | 1997 | Men's Captain |
| | 1997 | President |
| Peggy Bourke | 1998 | Ladies Captain |
| Brian Bourke | 1998 | Men's Captain |
| | 1998 | President |
| Peggy Bourke | 1999 | Ladies Captain |
| Brian Bourke | 1999 | Men's Captain |
| | 1999 | President |
| Peggy Bourke | 2000 | Ladies Captain |
| Brian Bourke | 2000 | Men's Captain |
| | 2000 | President |
| Peggy Bourke | 2001 | Ladies Captain |
| Brian Bourke | 2001 | Men's Captain |
| Brian Bourke | 2001 | President |
| Peggy Bourke | 2002 | Ladies Captain |
| Brian Bourke | 2002 | Men's Captain |
| | 2002 | President |
| Peggy Burke | 2003 | Ladies Captain |
| John F. Burke | 2003 | Men's Captain |
| Brian Burke | 2003 | President |
| Peggy Bourke | 2004 | Ladies Captain |
| | 2004 | Men's Captain |
| John F. Burke | 2004 | President |
| Peggy Bourke | 2005 | Ladies Captain |
| | 2005 | Men's Captain |
| John F. Burke | 2005 | President |
| Peggy Burke | 2006 | Ladies Captain |
| John Turley | 2006 | Men's Captain |
| John F. Burke | 2006 | President |
| Peggy Burke | 2007 | Ladies Captain |
| Noel Donnellan | 2007 | Men's Captain |
| John F. Burke | 2007 | President |
| Michael Dawson | 2008 | Men's Captain |
| John F. Burke | 2008 | President |
| Philip Fulham | 2009 | Men's Captain |
| John F. Burke | 2009 | President |
| Tom Corbett | 2010 | Men's Captain |
| John F. Burke | 2010 | President |
| Tom Corbett | 2011 | Men's Captain |
| John F. Burke | 2011 | President |
| Laura Moran | 2012 | Ladies Captain |
| Tom Corbett | 2012 | Men's Captain |
| John F. Burke | 2012 | President |
| Orla Cahill | 2013 | Ladies Captain |
| Ray McGuire | 2013 | Men's Captain |
| Noel Donnellan | 2013 | President |
| Martina Walsh | 2014 | Ladies Captain |
| Hugh McGrath | 2014 | Men's Captain |
| Noel Donnellan | 2014 | President |
| Angela Savage | 2015 | Ladies Captain |
| Tom Coen | 2015 | Men's Captain |
| Ann Dowling | 2015 | President |
| Mary Molloy | 2016 | Ladies Captain |
| Tom Coen | 2016 | Men's Captain |
| Danny Goldrick | 2016 | President |
| | 2017 | Ladies Captain |
| Noel Donnellan | 2017 | Men's Captain |
| | 2017 | President |
| Phillip Fulham | 2017 | Lowest Men's H'cap |
Holes in One at Glenlo Abbey
| | | | | |
| --- | --- | --- | --- | --- |
| Member | Date | Hole No. | Club Used | Distance |
| | | | | |